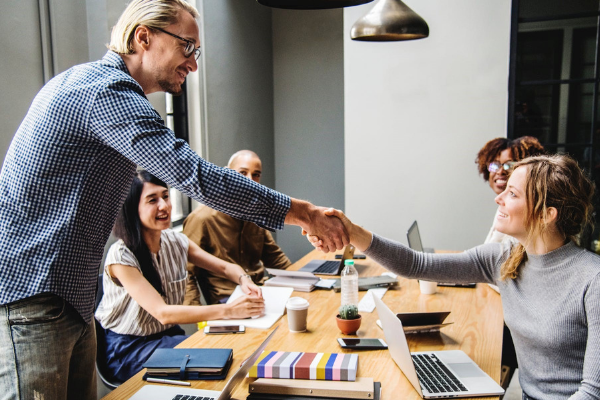 Multilingual content has become a key factor in the business world. Regardless of their size, companies don't always have the resources to translate all their materials in house. In this case, they have to turn to external translation agencies.
Picking the right agency can be tricky when you aren't familiar with the industry. A wide variety of services are available that are tailored to meet each user's needs. Choosing a linguistic partner isn't something you should leave to chance. By reading the tips included below, you'll have everything you need to choose the translation partner that's right for you.
Identifying your needs
Before you start looking for a translation agency, it's important to identify who in your company will be the point person for the project. Does this person have experience in translation or will he or she need personalized support? Once you've made that decision, it's time to identify your company's specific needs. This preliminary step will help you select a group of agencies that can meet your needs.
A partnership that meets your company's needs
Use your company strategy as a basis for defining the type of relationship you would like to have with your linguistic partner. This will help you determine the duration of the partnership. Do you need translation only occasionally or are you looking for more long-term support?
Choosing languages based on your market
Does your company already have an international presence, or would you like to expand into a new country? Choosing your language combinations, which can range from the most common to the most rare, is an important factor to take into consideration when looking for a translation and interpreting service provider.
Your translation and interpreting needs
Make sure you clearly explain the nature of your translation and interpreting needs. Are you a company in the e-commerce sector who would like to translate its product descriptions? Or are you a car manufacturer that would like to have its technical documents translated into several languages? Make sure you select an agency that has experience in your specific sector. Write a specification by listing the type(s) of services you need. Whether you're looking for interpreting service during an international conference, medical translation or transcreation services for your marketing materials, it's important to know exactly what you need to have translated precisely.
Researching a translation agency
Once you've taken a look at your company and analyzed its needs, you can start looking for the right translation agency. Websites can help you find existing services and lead you to your first point of contact at an agency.
A well-known name in the professional world
Each agency provides its own set of services, which are aimed at a specific target audience. Choose an agency that works with professionals and is specialized in your business sector. Unlike a translation service that's tailored for individuals, copywriting services in the luxury sector require an expert translator who is well versed in this particular industry and type of work.
Adapted to your sector
An agency that responds to your requests completely and precisely is one that is experienced in your sector and the issues surrounding your business. The right agency will suggest proactive solutions to your linguistic and technical problems. Every agency highlights its areas of expertise, whether on its website or other advertising outlets. By studying this information, you can see how the agency will handle your projects and make sure that it has fully understood your jargon, whether technical or not. Client case studies are another source of information you should look for to learn more about the projects the agency has already handled in your field. This will give you an overview of the challenges the agency has navigated in the past. This type of content also highlights how the agency operates and the personalized translation processes it could provide to meet your own needs.
Translation technologies
Just like your own sector, the translation industry changes over time. For example, translation memories help agencies handle your orders more efficiently. That means you'll receive your translations faster while also ensuring they are high quality. It is also important to make sure your agency can process all the file formats used in your company, from simple Word documents to InDesign and XLM files.
Reaching out to make sure you've made the right choice
After looking at the agency's website, reach out to specialized points of contact at the company to evaluate how easy it is to communicate with them. If you are planning on working on a long-term project, it's important to have a good feeling about the people who will be in charge of your projects in the future. As much as possible, try to find an agency that's located near you.
Service-based pricing
The price of an agency's translation and interpreting service is another key point. Understanding how the agency determines its prices will allow you to estimate the budget you'll need to complete your project.
What is the translator's role?
Where would a translation agency be without its translators? Obviously, they play a determinant role in a document's quality. That's why it's important to know how the agency collaborates with its translators, whether they work at the agency itself or as freelancers.
A careful selection process
Before assigning a project to a translator, the agency should administer quality tests to make sure the translator is experienced enough to be able to work with your documents. Translators that pass these tests are then categorized according to their language combination, area of expertise, and the type of services they offer.
Working in the translator's native language
A final key point is the translator's language combination. A high-end translation agency will only ask translators to work into their native language to ensure the end product in the target language is high quality.
Now that you've read these tips, you're ready to select a professional translation agency that meets your needs!