And it's a wrap on the European Collaboration Summit 2021! Two days packed with more than 140 conference sessions over 10 parallel tracks and attended by more than 2000 people… Dazzling numbers! Acolad sent a delegation of 13 people to get the most out of the largest community-driven conference in the world, this year taking place in Düsseldorf. The central theme is the Microsoft cloud environment – more specifically Microsoft 365 and Azure. The session topics range from getting started with certain tools to deep dives in complex coding frameworks.

Discover all the takeaways of this event our team highlights from a business perspective.

For Microsoft, the end user is key. This was once different – you might even have experienced it yourself, like with a not so pleasant venture in an old SharePoint repository. Microsoft can self-confidently state that its products deliver great value. It's up to business owners and service providers to guide the end users through the fast-evolving digital workplace. Several sessions took a dive into this and 3 topics stood out: engagement, adoption, and inclusiveness.
Engagement
Karuana Gatimu, the Principal Manager at Microsoft presented one of the keynote sessions at the conference. She explained how Microsoft is getting more and more engaged with the user community. Did you already notice, for example, that question mark icon in the bottom left corner of your Microsoft Teams application? Well, Microsoft really processes feedback that people provide via that button and interacts with submitters. But engagement also comes in another form: an enthusiastic end user that can work with efficient tools. The new Microsoft Viva suite is the perfect example of how Microsoft boosts engagement: an integrated experience in Teams that provides a one-click access to the intranet, a learning platform and a knowledge base.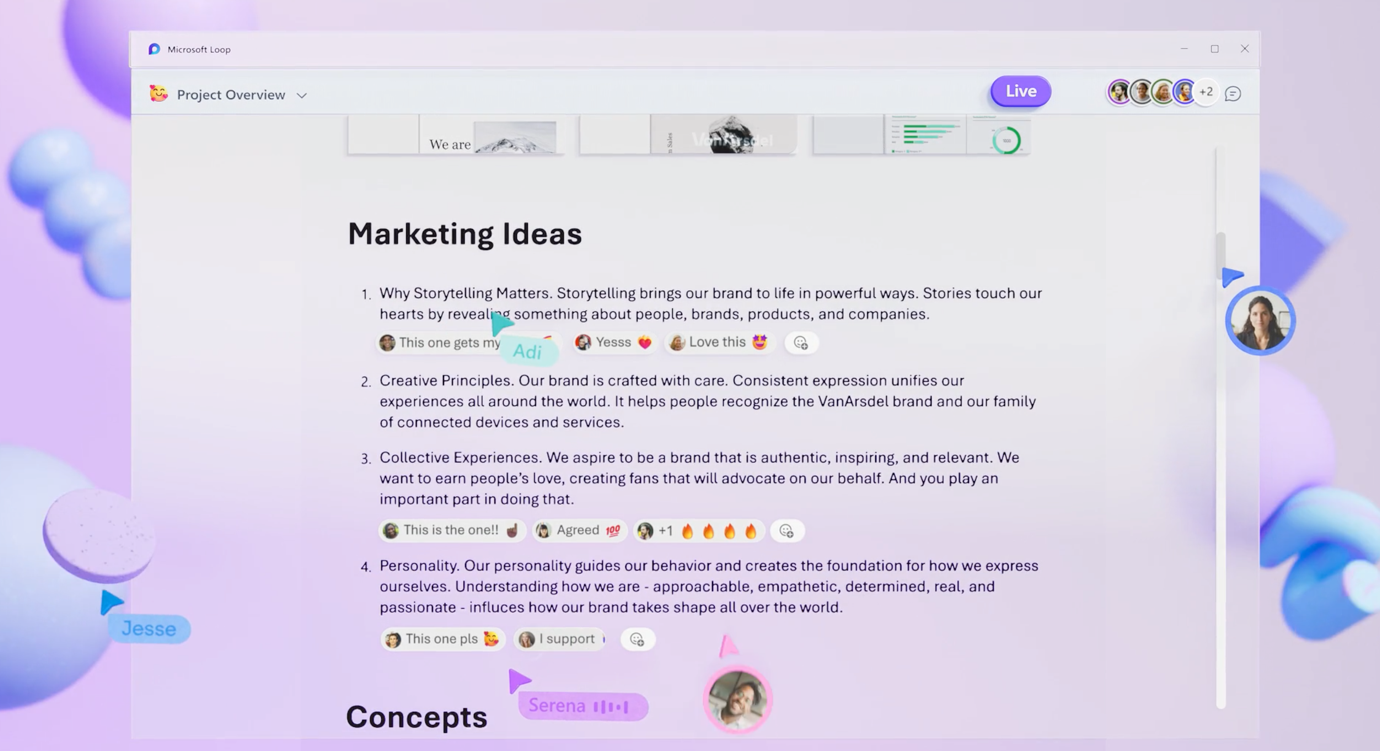 A keynote session by Jeff Teper, Microsoft's Corporate Vice President, also introduced Microsoft Loop. You might have seen a new button appearing in the Teams chat with the first possibilities of Loop: it is a totally new concept to share interactive snippets of information throughout all the applications you use. And more interaction possibilities mean increased engagement! We're curious to see how Loop will change the way we work!
Adoption
Karuana Gatimu's keynote also paid a lot of attention to user adoption. It proves that Microsoft attaches a lot of importance to this aspect, complementing it with new tools and resources for champion management – the early adopters in your organization that assist with a smooth rollout of new collaboration features in the digital workplace. You might also have noticed that Microsoft has dramatically improved its online documentation for all things Teams, OneDrive and other important applications, helping improve user adoption in organizations.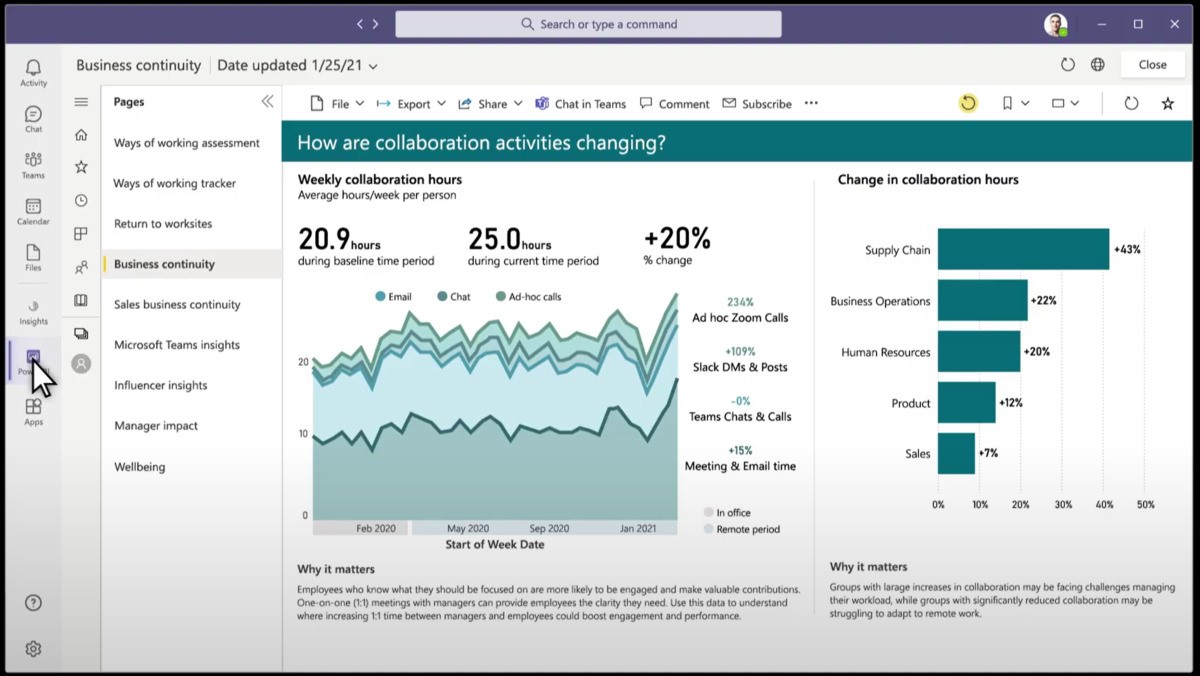 And while actively helping users is key for a successful adoption, multiple sessions also discussed another adoption aspect: monitoring usage in the Microsoft cloud. We learned how to actively monitor the digital workplace to evaluate how users adopt the collaboration possibilities and to keep an eye on potential risks, like detecting teams that plan too many meetings, have extremely long work days or are being micro-managed by their team lead.

Inclusiveness

Did you know that your digital workplace can help your organization being more inclusive? Employees can work from wherever they want – at home, at the office or in a hybrid format - while Teams offers to block focus time in your agenda or even warns you it is time to stop working.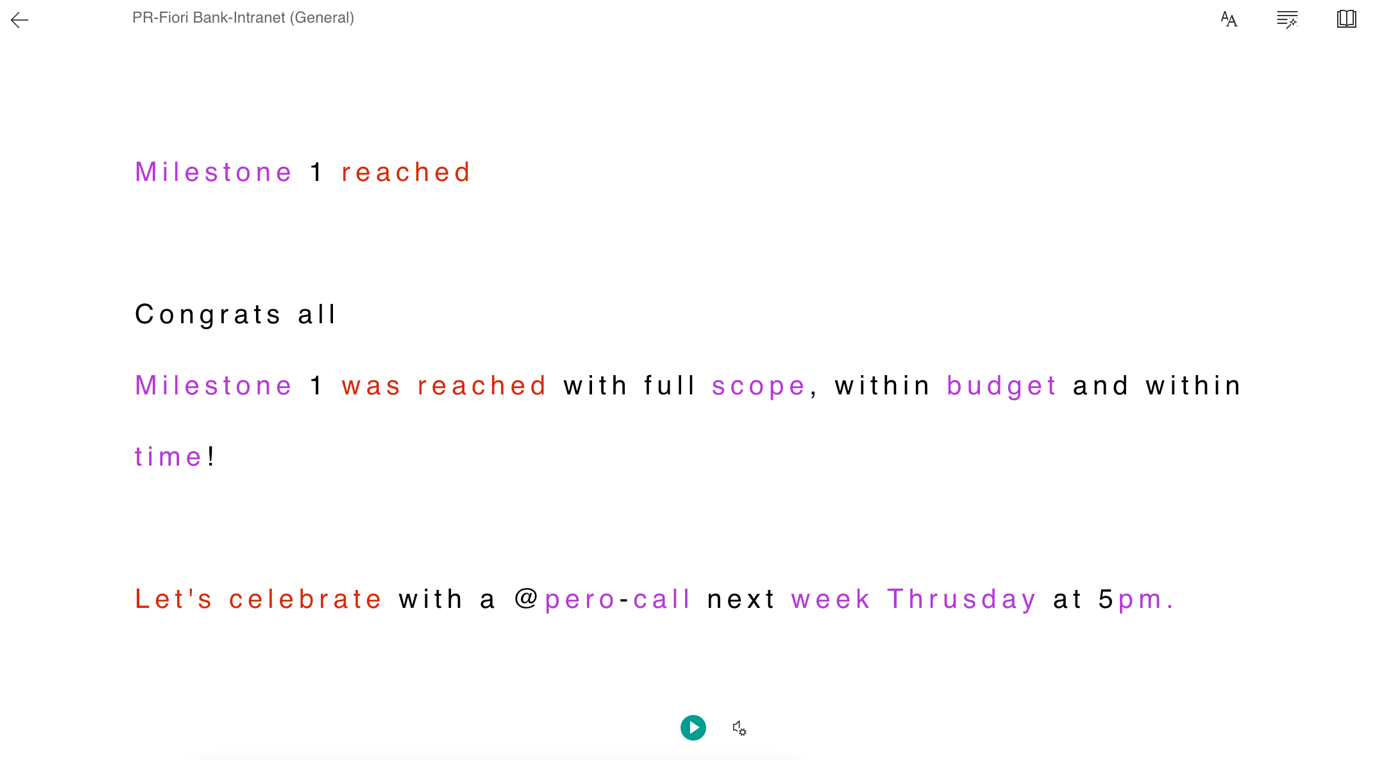 But inclusiveness goes further than that, for example towards people with disabilities. We learned how to make sure that the intranet is more accessible for people with visual impairment, so that they can still easily navigate it. Teams has been offering advanced reading aids for some time and has now added real-time captioning in meetings – a great addition for people that do not talk the same language in a meeting but also for people with hearing disabilities. The number of supported languages is still limited, but that it will grow with time! By the way, did you know that if you blur your background during video calls, you can help people with a hearing disability to easier read your lips?
Engagement, adoption and inclusiveness are common themes for Microsoft but also for our customers. The days of pure technical roll-outs have gone, and the human side of technology finally gets a face.
This article was written by Alexander Ernon and Inèz Jacobs.