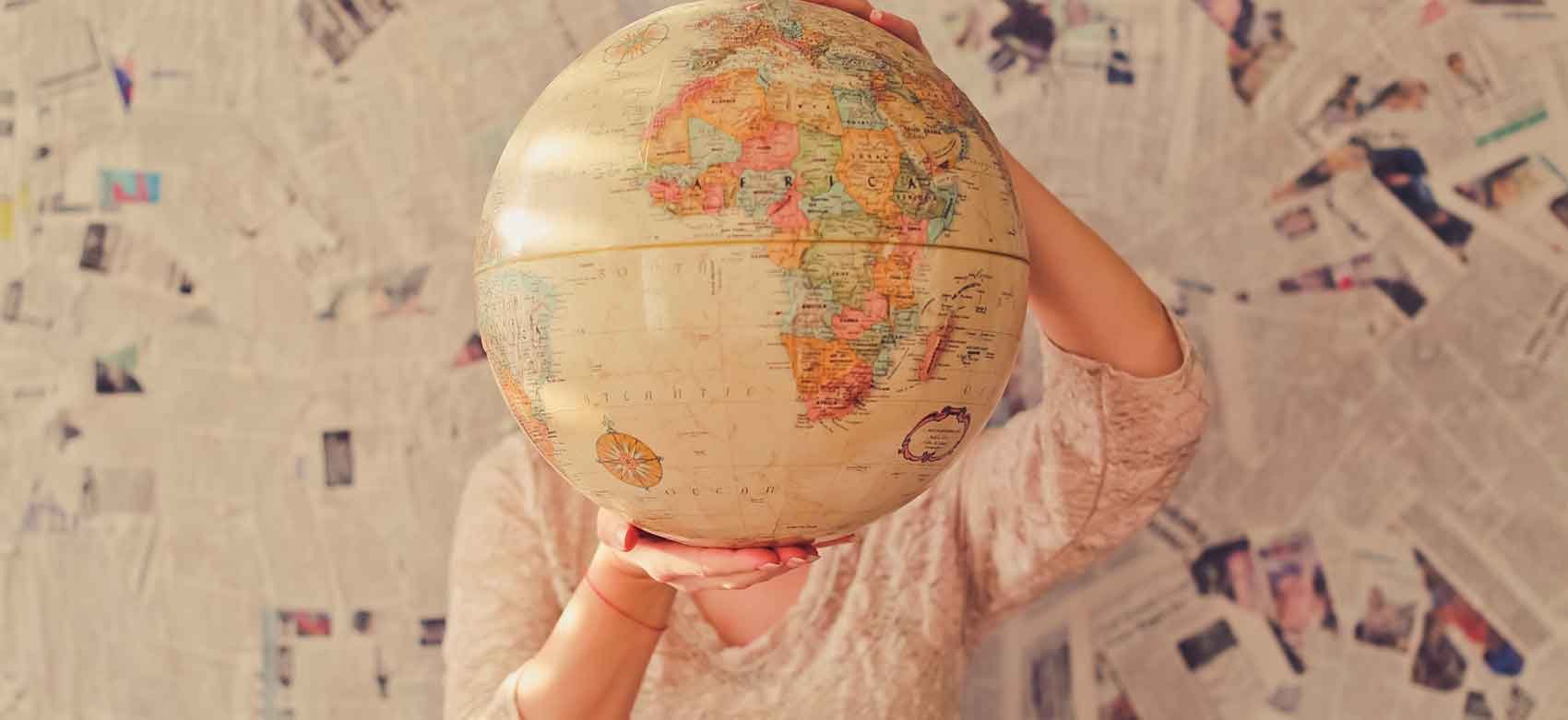 Now, I'll show you how to determine the minimum amount of content that you will need in order to successfully do marketing in a language version.
In essence, to do marketing successfully in another language, you need to identify all parts of your marketing funnel that cover the journey from visitor, through marketing-qualified lead, to an actual solid sales case.
Example of a marketing funnel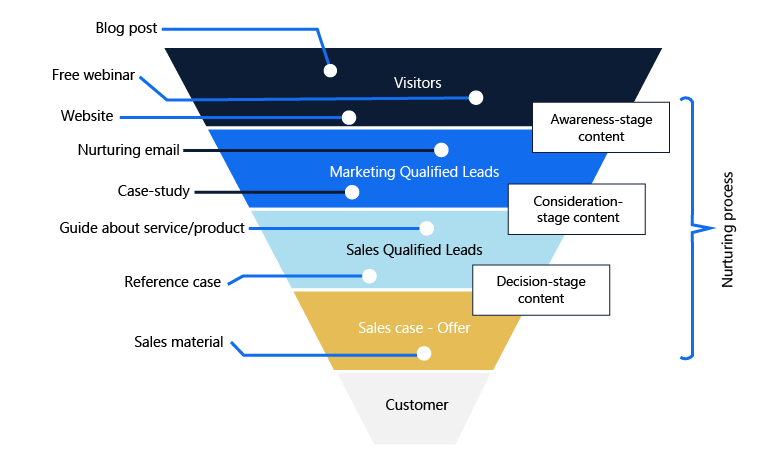 The common approach to adding another language to your marketing is to make a language version for your website, or even just a landing page and a campaign.
However, as we know from the marketing effort for our primary language version, most of the content we create is linked to other related content.
All calls to action or nurturing messages lead to other relevant content. Moreover, there are different stages of content aimed at different phases of the buying process – the buyer's journey.
Are you making the right kind of content for you marketing automation?
---
Should you create several different language versions of all your content and maintain all of them?
Not necessarily. What we need to do is to find the content that has the biggest impact across your buyer's journey.
This point is especially important for companies who are just starting to make different language versions. It would be quite a project to translate, localize and fine-tune everything – not to mention expensive and, in the worst case, even inefficient and wasteful.
After all, all companies have some marketing content that's beating the records, other content that's so-so, and still more content that, for whatever reason, didn't kick off at all.
So, what is the minimum amount of content necessary for you to convert impressions into visitors, leads and actual sales cases?
When you identify the pieces of content necessary to turn a visitor into a customer, you know the minimum amount of content you need to translate to get results from your language version.
Find those critical pieces of content that:
suit the needs and interests of your ideal target audience

have enough related consideration and decision-stage content

can be formed into a functional nurturing process.
So far, you have identified your target group, chosen the best language based on reach and resources, and set your KPIs. Now you know how to identify the right content for your marketing funnel in this other language.
The next big question is: How do you ensure that your customers actually find your language version content? The answer to that is multilingual SEO (search engine optimization).
Look out for our next blog in this series to find out how translation services help companies to optimize content in multiple languages for the web.
---
Would you like to know more about extending your marketing reach into other languages?
At Acolad, we produce engaging, creative, and multilingual content for ourselves and our customers around the world. This blog is adapted from our eBooks on content marketing and language versioning, and what we have learnt through experience when creating multilingual content for marketing automation.
You can download our free 55-page eBook on multilingual SEO and content marketing, and learn how to engage with your audience in their language. We explain topics such as:
Modern SEO – ranking factors other than repetition of words
Keyword concepts – what changes will machine learning algorithms bring to SEO?
What is transcreation? When do you need to have your content transcreated?
Best practices in ordering translation and localization work