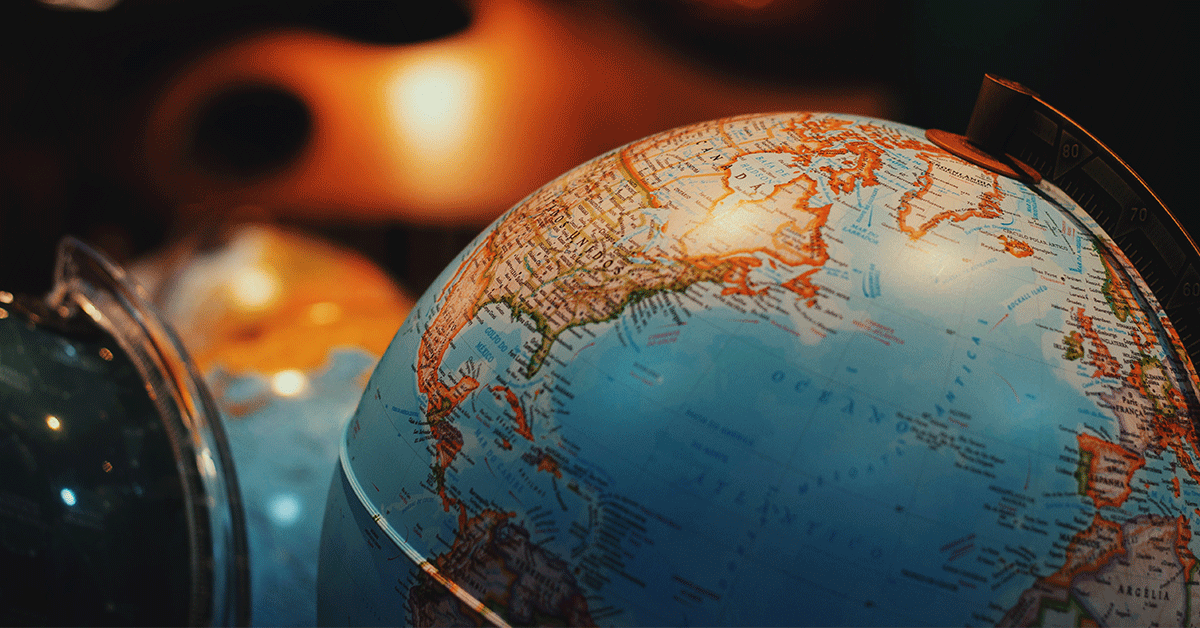 Your company has an excellent product, but its demand in the home market has peaked. Analytics indicate there's an international demand for a product you have developed, but you are feeling unsure about entering foreign markets. Your company has already explored expanding abroad, but you are uncertain about how you should localize your product.
In this blog article, we will explain how to go about translating and localizing a product or service into a new language. We will also discuss aspects that need special attention.
Why should you localize your product?
New markets always mean new customer potential and, consequently, significant growth potential. So why not expand your business to the other side of the border, where customer potential multiplies? Today, international expansion is one of the best ways to grow business. In the EU market alone, there are immense opportunities to expand and grow, not to mention the massive Asian market.
The key consideration is whether your product or service has global sales potential. Many products can be localized—before that, however, it's important to examine whether the target market has sufficient growth potential.
Different preconditions for different companies
All companies have their preconditions for localizing products. These vary according to size, the product and the company's operating method.
Making the company website available in another language is one way to expand the customer base. If the company has a sales portal, this must also be translated to serve customers in a new language. The company continues to operate in its home country, but the product is delivered to a new target market. This is a safe way to expand operations.
An online store can expand its operations by adding a new language to its selection. The product descriptions and similar information must also be localized to provide the new target group with the information they need in making a purchase decision. It's unnecessary to localize all your products if your catalog consists of thousands of products. You should choose the products or product categories that are certain to be in demand in the target market.
New markets can also be conquered through a local sales organization. In these cases, the purchase decision is typically not made online. Instead, it requires a salesperson's active participation. Furniture, interior design products and luxury items, for example, are products buyers want to see on-site before making their purchase decision. In the B2B sector, local sales organizations are very common, as they make it possible to create a personal bond at the early stages of the customer relationship.
On the other hand, a local sales organization can support online sales and vice versa, which further strengthens local visibility in the new market. In this case, the company is not just one website among others competing for visibility. Instead, the company can be reached locally.
One option is to have a third party take care of the distribution and resale of the product in the target market. This increases the importance of localization, as a localized product must stand out from competing products in a store environment, for example.
Today, websites play a key role in localization. In cooperation with Kuusakoski, we implemented a website update project to adjust the structure and content of the site for all 11 target markets. Read more about the Kuusakoski website project.
Localization begins with planning
Ideally, a product's localization is considered as early as the product development stage. However, existing products can also be localized for new markets. This may require more resources for the entire localization process.
As in all business operations, everything begins with planning. In localization, a clear strategy is needed for the project to go forward. A team of people or at least one person should be designated to coordinate localization.
At a minimum, the following aspects should be considered when planning localization:
Qualitative and quantitative goals of localization
Target markets and languages
Analysis of target markets: potential and challenges
Local laws, tax rules and any customs duties
Local competitors and their strengths
Products and services to be localized
Selection of the material to be localized
We have compiled a six-point checklist to help you plan localization.
English or the language of the target market?
Language matters in localization. English is an attractive option in the Nordic countries, for example, because the general impression is that customers have a good command of English. However, it appears this impression not entirely correct. According to a survey conducted by Common Sense Advisory in 2014, people prefer (75%) to shop in their native language. Of the respondents, 59% made purchases on English-language online stores rarely or never. The survey clearly shows that localization plays a significant role in entering new markets.
Although English is spoken widely, people prefer to shop in their native language.
Currency and payment methods
The currency and payment methods should also be considered in localization. People prefer using local currency when shopping online. According to an article by Shopify on the current status of e-commerce in February 2019, local currency is favored by 92.2% of online shoppers. As many as 33% said they would probably cancel the purchase process if they found out that the US dollar was the only currency accepted.
The preferred payment method also varies widely. According to the Shopify article mentioned above, cash on delivery is the most popular payment method in Eastern Europe, for example. Digital payment systems are preferred in Western Europe, and a credit card is the most popular payment method in the United States.
The currency and payment method must definitely be taken into account in online commerce.
Cultural knowledge
In planning localization, it's imperative to take the local culture into account. You must be familiar not only with local legislation and other regulations, but with the habits and preferences of the local target group. If you don't know the local culture, your entry into a new market may fail.
Cultural knowledge also includes local knowledge. You must be aware of the target group's preferences, but it's also important to know which topics, words, colors and images may be regarded as disturbing or problematic. Cultural knowledge is about much more than just avoiding translation mistakes. In translations, you must be very careful with idioms and wordplay. Only a few idioms can be translated into another language without compromising some of their original meaning or power.
Working with a localization partner
When it comes to the localization process, you shouldn't go it alone, particularly if this is your first time. Working with an experienced localization partner is a good idea. With an expert partner, translating and localizing a product into a new language is much easier. If your partner has an extensive network of translators, their local cultural knowledge covers practically the entire world. This also means that localization is considered in translations.
Material to be localized
When making a product available in a new language, thought must be given to what needs to be localized for the new target market. There is no universal answer, as these needs vary according to the product and the localization strategy.
In terms of visibility, the website is the most important aspect. Without a localized website, reaching new customers will be difficult if not impossible. People want to use online services in their native language, and your website is your business card and much more in a new market.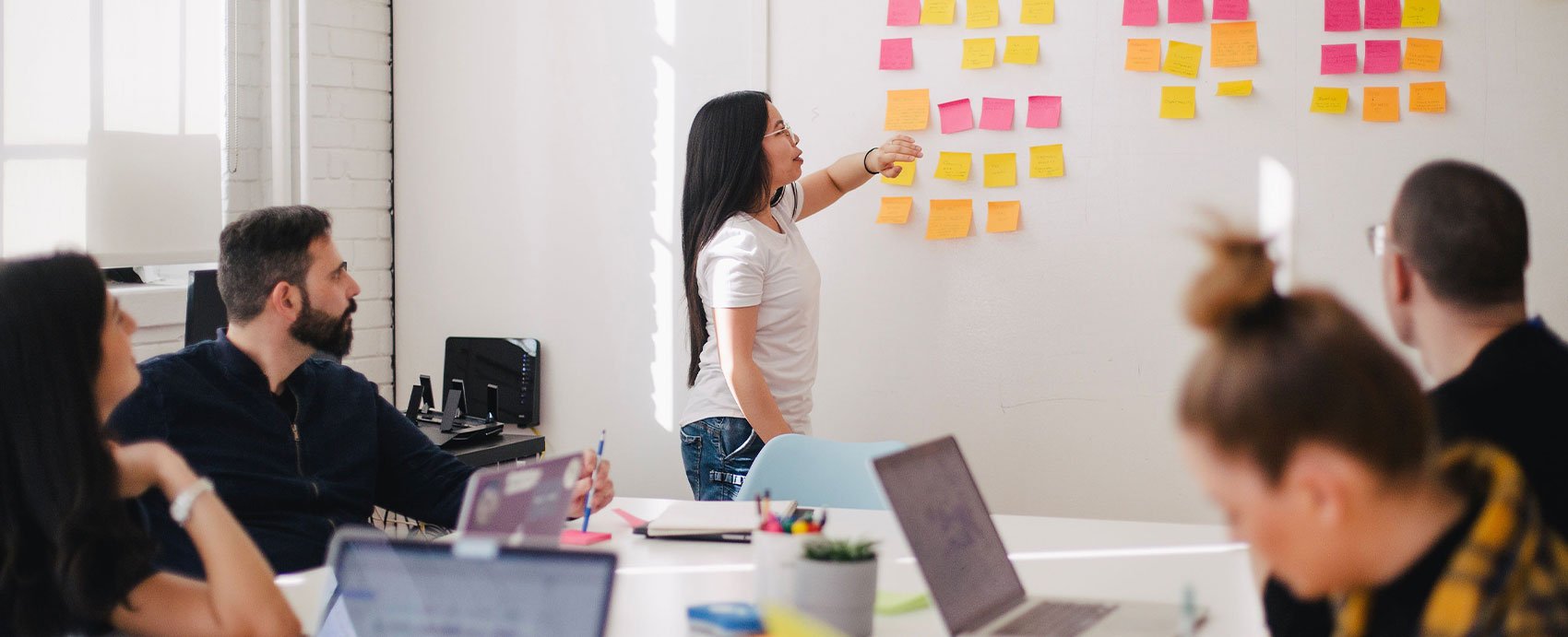 In creating visibility and recognizability, the localization of marketing materials is also an important consideration. It depends on the marketing methods you are planning to use to conquer new markets, and to define the method it is crucial to have local cultural knowledge. Today, the significance of digital marketing is indisputable, but there are still products and markets that are particularly suitable for print advertising at the local level.
Product materials to be localized include manuals and user instructions. For software, for example, you should consider whether English serves the target market best. Ideally, international expansion is considered as early as the product development stage. This is called internationalization, and it means developing a product that is as easy as possible to adjust and localize for new markets.
You should also give some thought to communication related to commerce. Will you be able to serve customers in their own language? Or will they need to communicate in English with your customer service team? If a customer orders a product from a localized website but needs to communicate in English or a completely foreign language, the customer experience isn't that flattering.
Along with customers, distributors, retailers and other stakeholders must also be taken into account in localization. This need depends on the method chosen for localization. If customers make purchases online, and an international courier service takes care of deliveries, little localization is needed for stakeholders. If you have local resellers or a local sales organization, their needs must also be considered.
Units of measurement are a small but significant detail. Their significance is considerable if your product or products are health-related. The importance of unit conversion tables cannot be stressed enough. For example, providing pressure and water resistance information in local units is important for users of diving products. In the United States, feet or yards may be used as the unit of length, while gallons are used to measure volume and the Fahrenheit scale is used to measure temperatures.
Local preliminary testing
Testing the product locally before its launch is the best way to avoid the pitfalls of localization. Tests can be used to verify that the texts, images and other supplementary materials related to the product have been localized successfully and effectively. Any shortcomings are easier and cheaper to fix at this stage than later. At the same time, you should also test how your marketing materials are received locally.
Localization is the key to new markets
International expansion always involves risks, but new markets also hold enormous potential to expand operations and especially to grow the customer base. There are many things to remember, but you can avoid the most common pitfalls through careful preparation and risk analysis.
Does your company have a product that you would like to localize for new markets? Are you looking for a reliable partner for expanding your operations internationally? Contact us, and our localization experts will help you to choose the best solutions. Read our blog article on how translation and localization can boost success in global markets.