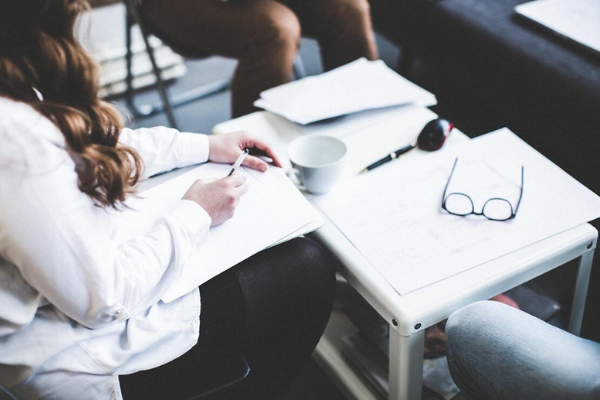 In this article, you'll find the rest of our advice for picking the medical translation agency that's right for you.
Marketing and linguistic skills: must-haves for quality transcreation service
Transcreation is the translation of slogans. This technical exercise, which goes far beyond a simple word-for-word translation, requires the skills of both a translator and copywriter.


A complex process that requires expert skill
Adapting your slogan is a much more complex process than you realize.
The first step is to translate the sentence as is. This draft is then edited to reflect the target language and culture and appeal to the end audience so the translation and final documents have the same effect on the reader as the original. The idea communicated by the slogan remains the same, the way it is expressed changes.
As you might imagine, transcreation has more creative leeway than other types of translation services in terms of the original text. While translation and localization stick closely to the original document and only allow changes when the culture of the target language makes them necessary (specifically localization), transcreation has much more latitude. Translators providing transcreation services can distance themselves from the original to make the message more appealing in the target languages.


A few tips for a clear, powerful slogan
Selecting the right translation agency for your transcreation projects means finding an expert in marketing, advertising, and medical translation who can take a step back from the slogan's words to effectively recreate the emotional impact of the original in another language. To do this, it's important the provider has a thorough understanding of the target country's culture.
The many hats of multilingual DTP professionals
DTP involves showcasing your documents through graphic design.

A single service for a variety of needs
If you would like to incorporate your translation into a new format, the graphics designer will have to follow your instructions and your corporate identity charter. You might also just need to add your translation to an existing document. In this case, the translator will use the formatting that's already there.
You can use this service to ensure the formatting of your usage manuals, brochures, pamphlets, websites, etc. looks sharp no matter the language of the text.


Typography rules that challenge DTP experts
Local typography rules, alphabets, and special characters such as accents are real challenges for multilingual DTP experts. It's also important to note that the length of a text after translation can vary by up to 25%, which can be quite the hurdle for translators specialized in this service.


Perfect proofs
Look for a versatile professional who has already worked in a number of industries. This type of provider will be more open minded and will give you a wide variety of options, with each one more creative than the last. 
Don't forget to ask for a portfolio with their latest projects if you choose to work with a freelancer. That way, you'll have a clearer idea of the quality of their work.
Finally, feel free to provide a detailed brief that includes your concept, the vision of your company, and the goals that you to reach through the DTP project. 
Medical translation is technical, detail-oriented task that requires experts who have both linguistic and medical training. Make sure to provide your linguist with as much information as possible (glossary, detailed brief, etc.) to make the translation process go more smoothly.
Translation agencies also offer specialized services like voiceover, subtitling, and even transcription services. If necessary, they can also create new tools or services that are specifically adapted to meet your needs.
Selecting the right translation agency isn't easy. However, if you only take away one tip from this article, remember that translators must always work into their native language to capture all the subtleties in your message.
Translators must also stay up to date on the latest research to ensure their knowledge of the medical field is thorough and current.
One last tip: scheduling a proofread before your documents are finalized will help prevent any translation errors.
After you select your medical translation agency, you might wonder which documents you should provide to launch your translation project. Read this article to find the answer to your questions.
In the meantime, you can download our request for proposals template, which will help you select your future translation agency.
In this series of articles, you will find advice on how to pick the right professional translation agency for your medical translation projects based on the services most commonly provided in this field.  
Have you had the chance to read our first article on this topic?