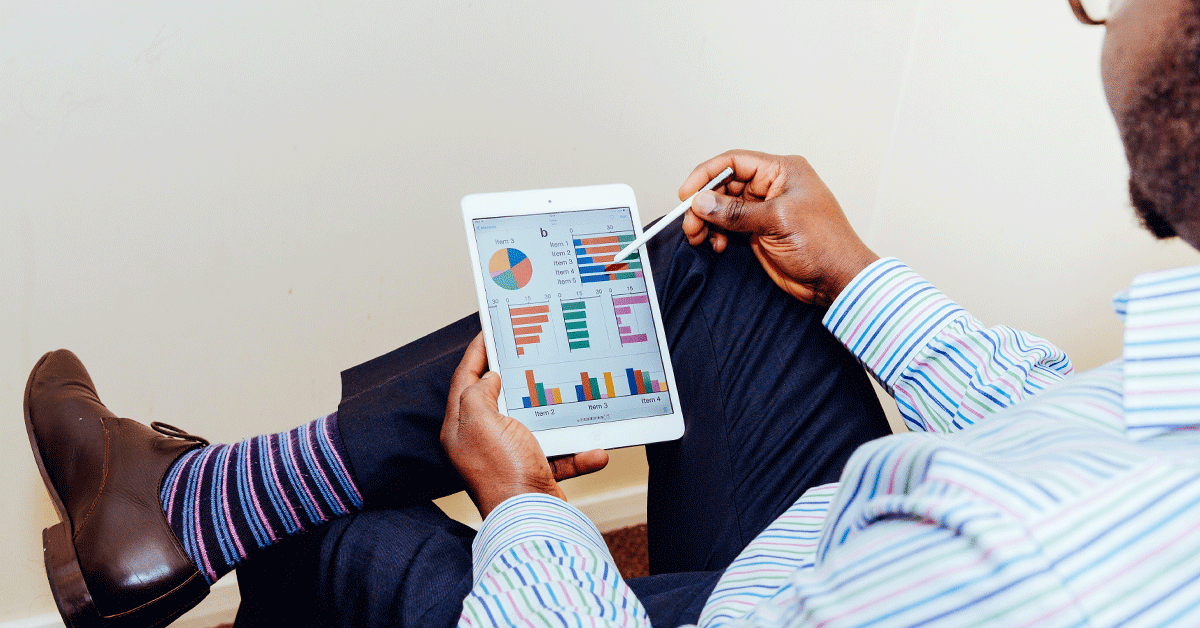 Content marketing is constantly evolving, and in 2019 it will become increasingly vital that you can scale your content marketing and ensure potential buyers find it. One way of doing this is to leverage your content in new target markets. In November 2018, AAC Global hosted an event for marketers in Kista, Sweden on "Multilingual Content Marketing 2019", where three fantastic speakers addressed the topic.
Jani Altonen, CEO of Sales Communications and a HubSpot expert, entertained the audience as he shared his up-to-date business insights with a customer-centric approach.
Acolad Nordic's own digital marketing specialist, Glennon Kiernan-Lahti, talked about content marketing in several different languages as a means to expand into international markets.
Leena Peltomaa, director and partner at Acolad Nordic, discussed what it takes to achieve creative language versions tailored to your target audience's needs and how to handle SEO in translations.
You should expect to have as much impact and be as effective in all of your languages! This blog offers expert advice on how to create and localize great multilingual content that answers the questions that customers are actually searching for. If you remember to place the customer in the center of everything you do, it will hugely affect the way you communicate. And you will notice the difference when customers respond to your marketing message and finally start interacting with you.
Keep reading the summaries of the speeches and watch the video recordings!
Jani Aaltonen, CEO, Sales Communications – "Content Marketing in 2019 and beyond"
It's not about you anymore!
In today's business climate, every business needs to put the customer in the center and build virtually everything they do around the customer's needs. The time when companies could simply talk about their services or products and get the customer's attention while doing so is long gone.
Businesses nowadays struggle to break down walls around customers, since most of the activities involved in traditional sales have become more difficult compared to just a few years ago. Consequently, it is essential to analyze customers and marketing efforts and never forget the most important aspect of all: the customer experience.
Remove the friction
Businesses need to ensure that they are accessible and offer an excellent customer experience when people reach out to them. Focus on creating useful content that brings the audience real benefits, and go all in on quality. As Jani puts it: "If you don't have anything to say, don't say it!". When browsing for information online, customers seek answers to common questions involving how, when, why, where, which, what, are, will, can – so focus on providing them with the answers.
Customers are impatient
Customers want an immediate response to any questions they may have regarding marketing, sales and support. Support feeds marketing, and Google has become the new user interface for most companies, instead of their landing page. And when people google something, they tend to use their native language. This means that English is not used as much as you might think in local markets, and the content is more likely to be found if it is in the consumer's own language.
Another trend is that consumers prefer video to text when learning about a product or service. And since video content is often consumed without audio, subtitling is very important. We all know how annoying it is when someone leaks noise in the subway, don't we? That's why most people turn off the sound completely (if they can't find their tangled headphones in the dark depths of their purse, that is).
Consumers trust social connections more
Trust in businesses has eroded, leading to a crisis of trust, with consumers trusting the advice of friends and family over advice from businesses. They rely on word of mouth, consumer references, media articles, etc. as well as other external sources like review sites and peer reviews. This emphasizes the importance of a strong and honest offering that can survive this type of external scrutiny.
Bet your money on conversional marketing
Another important change in behavior is that messaging apps like WhatsApp, Messenger, etc. have surpassed the biggest social networks like Facebook, Instagram, Twitter and LinkedIn, and the time spent online largely occurs outside working hours. Only 1/3 of browsing is done during business hours, which means that buyers are looking for answers 24/7 – and mainly in the comfort of their own home. Businesses need to build for artificial intelligence (AI) and align their budgets to integrate conversational marketing.
Sources for this section are HubSpot Research Trust Survey Q1 2018; HubSpot Research Consumer Customer Support Survey Q2 2018; HubSpot Consumer Omnibus Q4 2017; HubSpot State of Inbound 2018; Apptopia, TechCrunch BI Intelligence estimates 2017 and HubSpot State of Inbound 2018.
See the full talk by watching the presentation:
Read more about the flywheel discussed in Jani's speech
What do you think? Please share your comments or questions with us in YouTube.
Glennon Kiernan-Lahti, Digital Marketing Specialist, Acolad Nordic – "Multiple Languages in Content Marketing"
Know your target audience, your process and your content
When it comes to marketing, Acolad is facing the same challenges as many of our clients. We too must master the demanding task of creating high quality content that will subsequently be localized or even transcreated into several languages – while keeping its original qualities. Decisions on which pieces of content should be localized into which languages need to be made on an ongoing basis. Add to all this the extra challenge of applying SEO to make sure the content can be found in all language versions, and on top of that keeping ahead of the constantly changing landscape of search algorithms.
Even though Acolad is a language service provider, we too sometimes face the reality of a lack of resources since our linguistic experts are often booked for long periods of time and swamped with deadlines. Structured planning is the only way to assure the material can actually be translated and published at the right time.
And why do we all still make the effort despite the roadblocks? The simple answer is that this hard work can be extremely rewarding. And in today's market there really is no other way of making sure your company can be found by prospective clients on the Internet. Our own research shows that localized content generates significantly higher levels of engagement than content that is only in, say, English. People prefer to consume content in their native language, no matter how well they speak the foreign language. By marketing in more than one language, businesses can broaden their global reach, re-use and share relatable content and subsequently lower customer acquisition costs.
However, before doing anything at all, you need to make sure you know your audience. Only then can you adapt the message and get it through to the receiver. And it is not always easy to find the right people for this important task…
Marketers are not translators. Translators are not marketers.
The average translator is not knowledgeable about SEO aspects and does not know what your ideal buyer profile for the target market is. And the people who create content are usually not translators. Translators aim for grammatical and linguistic accuracy, whereas marketers seek to deliver the message based on marketing metrics such as lead generation, conversion rates and generated revenue. The translation of marketing texts demands a "2-in-1 professional", who can deliver on both these qualities. Or, you need a language service provider who has a network strong enough to find different resources for the same piece of content.
Hands-on advice for multilingual marketing
Plan the publishing schedule thoroughly to allow time for last minute changes and additions, and to ensure that the preferred resource choices are available to handle the requests.
Create a template to facilitate the translation stage. The template should contain character limits and information on where the content will be used. It should specify content intended for metatexts, LinkedIn, Twitter, etc. as well as the SEO terms that should be used. It might have a call to action in the end.
Build a team of translators who are aware of what it takes to work with multilingual content marketing. You will need help with issues like hyphenation of digital content, choosing the right SEO keywords and building the SEO concepts.
Run the numbers for several different translations of the keywords to see which ones create the most traffic to your content, and apply A/B testing whenever possible. Close dialogue with the production team is important.
Send bundles of content for translation instead of small bits and pieces. This can lower costs, since parts of the material may be recycled. It also helps the production team understand the context: single, isolated sentences out of context might not be translated in the best way. Don't forget to enclose as much background information as possible.
Watch the presentation:
Do you agree with our expert? Please share your comments or questions with us in YouTube.
---
Leena Peltomaa, Director & Partner, Acolad Nordic – "Creative Translation and Multilingual SEO"
The key to success in multilingual content marketing is to create content that helps the potential customer and leads to the right kind of action. In order to do this, it's very important to consider the setup of internal and/or external teams (at a translation or marketing agency, for example) as well as the infrastructure and technology for the actual production. It is important to plan ahead for the creative work and to create a support system with guidelines and checklists for the projects.
When you are dealing with many languages (imagine 40+ languages like some of our customers cope with) and frequent updates, you may need automation or even CMS integration. At the same time, manual cutting and pasting are often used in the event of few languages and small updates. It's vital to consider technical aspects like structure, page speed, support for video, mobile optimization and voice searches to remove all possible hindrances from the customer journey.
Measure your success
When measuring the performance of language versions, you should apply the same marketing metrics as for the source content, instead of just linguistic metrics. The point here is not to determine whether the versions are correct or not — it's about determining whether they get the reactions you want to get from your customers and whether they are helpful to customers. Measuring the KPIs enables more revenue per lead by looking at organic traffic, engagement and conversion across all languages, and eventually results in more sales. After all, that's what we want isn't it? But to get to this point, you may need more than a pure translation.
What do customers actually want to know?
To create great inbound content, you need to know what customers are searching for, and this goes for the language versions as well. The keyword lists might deviate from the master version, so you need to do the same kind of trend analysis for each language and market. This work can be done by specialized translators or through a dialogue between the translators and the marketing team.
How do they search?
Target audiences trust different sources, so you need to find out what the locally trusted sources are for the different markets. Different subgroups are looking for different things – some search for facts and others for peer reviews. For instance, if you are looking for a hotel, you might not put your primary trust in Google or even the hotel, but search for peer reviews and listing services like Booking.com or Hotels.com.
SEO – there is hope for all!
You will want to have a defined keyword list for your master content, and the same goes for the language versions. The keywords might vary between different markets. Build a keyword concept around which you add the words and phrases people are searching for in the local markets. And even if your website has not been SEO optimized from the start, rest assured that this can be fixed. If you don't have enough knowledge about SEO you can outsource the work to external experts. They will help you find the terms with a high search rate and low competition, and consider insights regarding local yearly cycles and culturally defined search patterns that may vary between countries.
Build local teams
Share with the local teams what they need to know about tone of voice, style and terminology. Sometimes, different terms are used to describe the same thing, and this is something you should avoid. Don't forget your local teams after publication. They are a valuable asset for local knowledge and can advise you on problems like poor performance in the language versions, why you are not getting the traffic you want, etc. The most important aspect is to build for interaction, where local teams should be utilized to build social credibility and share the content to get reactions and comments from users.
Transcreation = creative translation
For important content, standard translation might not be enough to reach the results you need. Transcreation brings added value by providing several alternative translations, comments on the translation choices and back-translation to the master language. It is perfect for A/B testing to find out which content best answers your audience's questions.
Watch the presentation:
What do you think? Please share your comments or questions with us in YouTube.
Takeaways from the day
The one thing that we hope the audience will take away from today is both simple and hard. But the fact is that we all need to be reminded of who we should keep in focus when creating content for marketing in global markets. And yes: it's the customer and not your own company. As easy as this may sound, it's one of the most common communication issues. We all like to talk about ourselves, but make sure you really listen to your prospective customers as well. The question you need to ask yourself is how you can make the customer's world better. Answer the questions that customers are actually asking, instead of telling them about what you do. Ask a lot of questions (what? why? how?) to make sure you are on the right track when you create your content.
Communication needs to be human and honest for the message to get through. So talk to the heart while keeping in mind that everything around the customer should just flawlessly work.
The resulting marketing message might need to be conveyed to a number of different markets and audiences, and preferably in the local languages to ensure you message reaches international markets. The task can be quite challenging since most enterprises don't have the internal resources to produce this kind of multilingual content — much less content that is perfectly adapted to the appropriate style and tone of the target market.
Acolad offers expertise in multilingual inbound marketing content, including multilingual SEO and converting content. If you would like to discuss your multilingual challenges, we promise to summon our best resources to help you find the optimal solution for your particular needs.
---
Watch the Q&A session to see the experts answer questions from the audience: