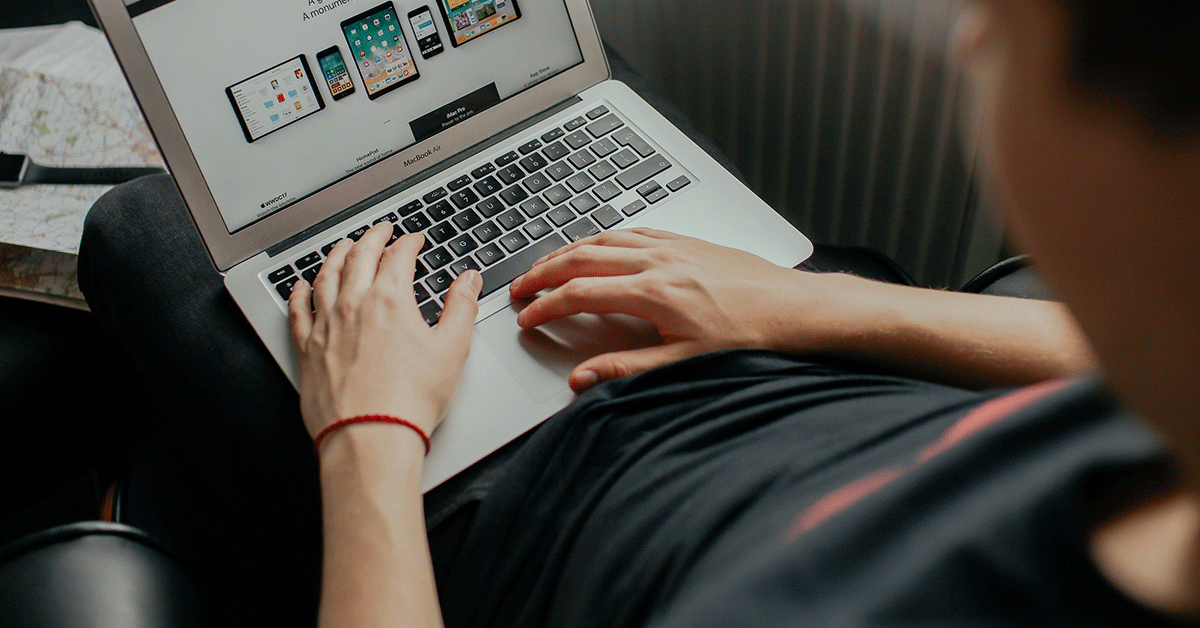 A company's search engine marketing may be finely tuned to the home market, but what should they do when planning to expand overseas? How can equally good search engine visibility be ensured in other language areas?
In this blog we will discuss the added value a translation service provider can bring to keyword research and multilingual search engine marketing.
What are the benefits of outsourcing to a translation agency?
Search engine marketing is one of the most challenging forms of marketing because algorithms are constantly changing and evolving. On the other hand, search engine marketing is the easiest to optimize because everything can be measured and analyzed. It's no wonder, then, that it is invested in and that there is a demand for experts.
Results
Technical expertise and knowledge of the home market may not be enough when the focus is directed at a new market, and one or more new languages are introduced. It's easy to think that keywords that work in the home market will also work in new markets as long as they are translated.
The truth is that multilingual SEO needs to be done as meticulously as in the original language of the home market. The local language, keywords and culture must always be familiar.
If keywords are translated and then only the search volumes of the translated keywords are taken into account, the keywords may be useless or simply misleading in the local situation. Let's take this web address translated directly from X: www.company.com/trade/biosciences/pharmacy? Why doesn't it work? It's very tempting to use the word pharmacy, because according to keyword research it has a large number of searches and moderate competition. However, the company is not directly linked to pharmacies. Search volumes for biosciences are moderate and there's only a little competition, but the term itself may be difficult to understand. The word trade is an example of a verbatim translation where search engine optimization has not been taken into account. Only a few companies use the word trade when talking about their field of business. In this case, an address that more precisely describes the company's operations and gives a better search result would be www.company.com/industry/pharmaceutical/medicine.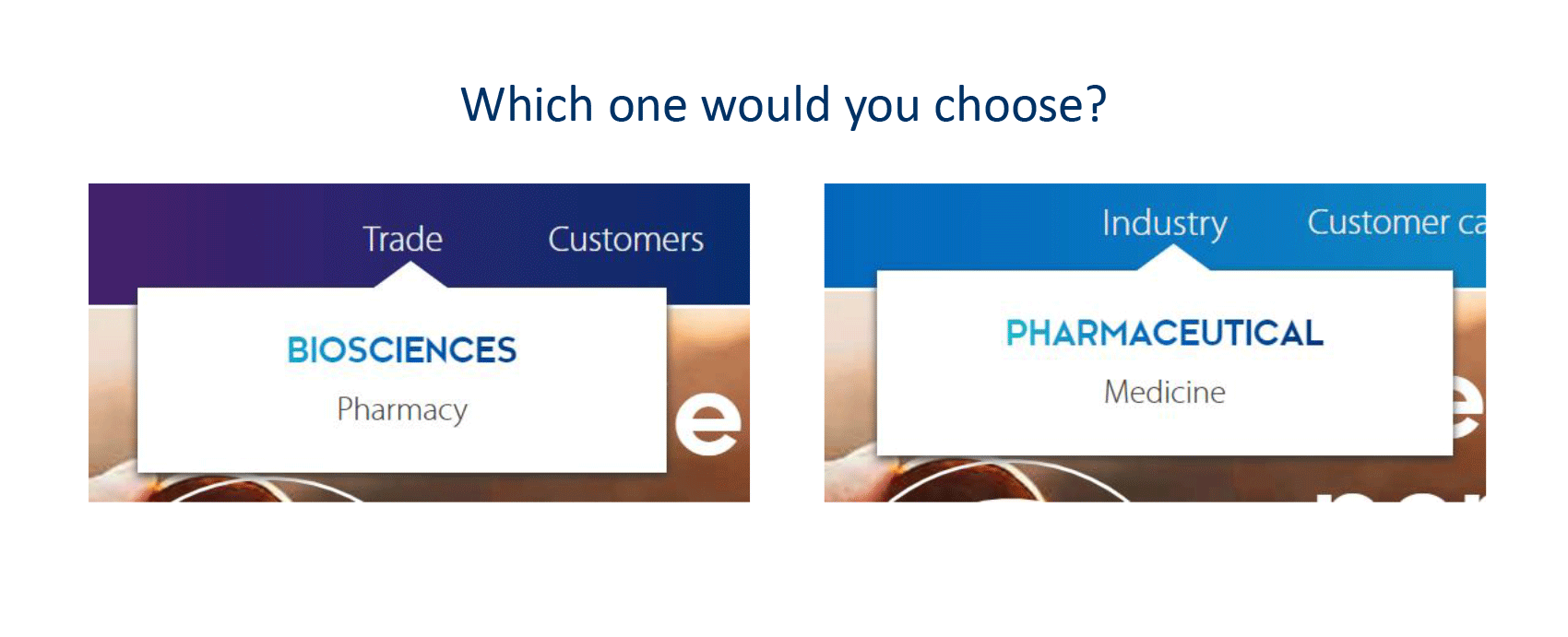 *The example above is from a real customer case. AAC Global's own website was used to visualize how the situation would appear in real life.
A good example of using well-established English search terms is IoT, the Internet of Things. Is the abbreviation IoT established in the target market, or is there a local equivalent term that would work better? Widespread terms are often used as keywords, but they may not be the exact words locals use to search for information.
The pitfalls described above can be avoided more easily by doing the search engine optimization with the help of someone who knows the local language, culture and search habits. This is where the expertise of a translation service provider can be invaluable: Thanks to a vast network of translators, local knowledge is available almost anywhere in the world. The same network also includes translators who know the workings of search engine optimization. The help of a professional translator is really important when you don't understand anything about the target language.
Most specifically, the value added by the translation service provider is reflected in search engine marketing results. Of course, the best thing is that the results are easy to measure.
Continuous development
One of the most important benefits of search engine optimization is that it is measurable. The results are easy to analyze, and they can be used to implement corrections. The basic idea is that pages are constantly being developed while optimization is being effected to ensure good search engine visibility. Over time, the emphases of the keywords may change, and new keywords may be needed.
Search engine marketing is continuous development and therefore emphasizes collaboration with a translation agency. Synergy gains are achieved when the different parties understand each other's needs. A translation agency can develop the work done to find the best keywords and improve the translations for search engine visibility. On the other hand, the client gets detailed information on what the translation agency needs to be able to reach the highest level in its work.
When the development is continuous, the results also keep getting better.
Partnership benefits
At its best, cooperation can develop into a seamless partnership. This makes communication and understanding each other's needs easier. This provides a great foundation for the continuous improvement of operations, including keyword research and search engine optimization.
Of course, partnership benefits also include the possibility to utilize translation technologies. If the company's marketing strategy includes multilingual content marketing, using a translation memory will help reduce its overall cost.
A term bank is often a good tool in multilingual SEO. In addition to the actual terms, it can be used to maintain keywords based on keyword research. Term banks are helpful not only for the company itself but also for translators, who can use it to find the best terms for translations in terms of search engine visibility. Of course, the term bank needs to be updated regularly. If you are not already familiar with translation technologies, you can read our earlier blog article on the topic.
Better results through cooperation and understanding
Multilingual SEO is basically equally easy or difficult in every language. You just need to know the local language, culture and search habits.
A translation agency is often not consulted until the translation of web pages and other web content into a new language is started, for example. That's when the translation agency should be provided with a list of keywords that work in your home market. More importantly, they should be told that multilingual SEO is needed. This allows them to analyze and select the best performing keywords in the target market even before translating the content.
A home market keyword list is valuable as basic data, but direct translations without an emphasis on optimization can lead to less than desirable results. It should be remembered that the primary goal of a translation is to convey the message as unaltered as possible in another language. So the translator doesn't do a keyword research during the translation–the research should already be done, and the results available, when the translator starts their work. Not all translators are proficient in search engine optimization, so another person is often needed for the job.
Developing together is the path to better results and customer satisfaction with the translation agency. When multilingual search engine optimization is done by a single translation service provider, a company can also gain financial benefits, as translation technologies can be used to a much greater extent.
So a translation agency isn't a necessary evil when it comes to multilingual SEO. The strengths of translation agencies include language expertise and knowledge of local cultures. Combining them with multilingual search engine optimization is the final piece of the puzzle that helps to reach the target group better.
Are you implementing a multilingual SEO project? Do you need keyword research in a new language? Contact us, and our experts will help you to move forward in your project. Read our blog article on transcreation.