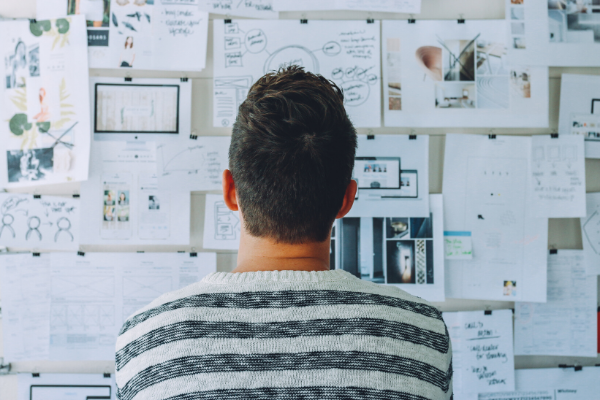 Are you planning your translation budget for next year? You may already be past budget time, but perhaps you need to tweak the budget or decide how to split the spending per task. Maybe your budget isn't due until the spring, but you need to start thinking about it now.
Or maybe you have just been put in charge of managing a translation budget and don't know where to start. If you're in one of these situations, it's a good time to start thinking strategically about where your budget is going.
How should you plan your translation budget?
Of course, every company is unique and there is no "one size fits all" approach, but we recommend that you consider the following tips when planning your translation budget:
1. Consider how well your multilingual content performed last year
If you're not sure how your multilingual content performed, here are a few questions to ask yourself:
Did you receive positive/negative feedback about your translations?
Did you deliver your documentation on time with your products?
Did you get more hits using localization services for your website?
Do you know how many complaints from sales representatives, market companies and customers can be directly attributed to issues with multilingual content?
Did your international sales increase? (Has anyone measured the ROI of translated content on sales?)
If you don't have clear answers to these questions, you may need to investigate further to clarify. Issuing online surveys or asking different stakeholders in your company to help you understand whether your efforts helped them (or not!) is highly advisable.
2. Review how much you spent last year
If you don't have access to this information because your company doesn't have a centralized management system for translations, ask your translation vendor or vendors to send you a report. Don't be embarrassed about asking – there are many large companies out there that don't really know how much they spend on translation! To make your job easier, ask your vendors to provide a standard set of information so you can easily collate and analyze the data.
For example:
Number of translation projects
Cost of translation projects
Language combinations
Delivery times
Number of words
Leverage from Translation Memories and related savings
3. Find out whether your company is releasing any new products or services next year that will require translation
Again, if you don't know this, you can take charge by asking all stakeholders within the company to provide projections of any projects or launches that they have in the pipeline for the upcoming year. A survey could be a perfect way to find out.
4. Based on the information collected, think about where you can save
Perhaps you don't really need to translate everything into all languages. Also, why don't you initiate an open discussion with your vendor to see if they can offer you any savings? You don't necessarily need to ask for lower rates per word, but perhaps there are some more creative ways you can optimize your translation costs, such as volume discounts, streamlined processes, or innovative tools. You may be pleasantly surprised by what they propose! Knowing that a vendor can offer you a 5% discount just by using a different tool can be very helpful. This will also earn you extra points within your company!
5. Try thinking "beyond translation"
If you received complaints about the terminology used in your translations last year, why not consider creating a translation glossary? It may mean that you need to invest a little more during the initial phases, but once you allocate that money in your budget, you will never look back. If this is done properly, you will wonder how you ever survived without it!
These are just a few ideas to get you started with your translation budget planning. Of course, each of the above topics merits consideration, but keeping your budget planning simple and focused is essential. Here's a quick recap of the most important concepts:
Measure and analyze last year's spending
Understand your translation needs for the upcoming year
Aim to meet company goals by directly tying them to multilingual content creation
We encourage you to share your translation budget approach with top management if you have not done so already – at the end of the day your translation budget is an essential aspect of your company's international content strategy and will therefore impact your company's earnings. Give it the attention it deserves!