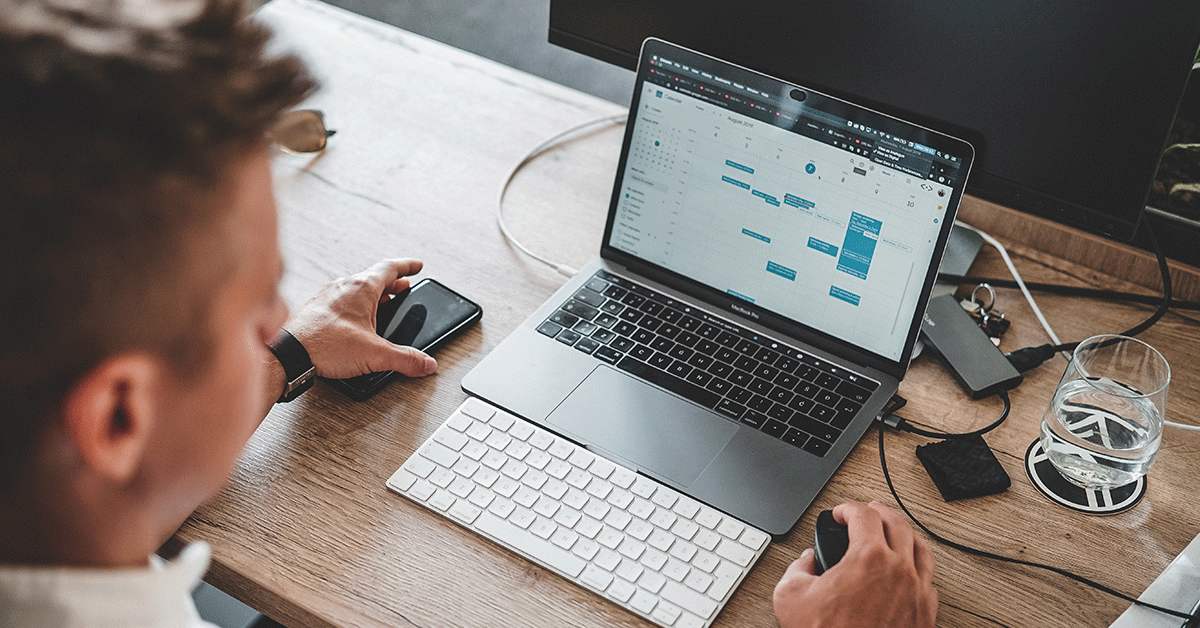 In this blog we will explain why and how elearning is a viable option for sales and marketing support.
Did you know that elearning is an effective tool to support sales and marketing? Elearning is often seen as just a tool for training an organization's own staff, but that's not the case. Once the target group and the goal of the elearning are known, the possibilities are almost limitless.
How can elearning be used to support sales and as a marketing tool?
In practice, the goals of sales and marketing are intertwined. The objective is to create and develop long-lasting customer relationships. Several steps are required to achieve this goal, and they vary from company to company. Elearning can be used in many places and ways on the customer journey.
Elearning in lead generation
If a company's product or service cannot be sold directly through, for example, an online store, customers are very often acquired through inbound marketing and lead generation. The potential customer has to be offered interesting and useful content that will help them solve the problem they are facing, or at least help them move towards a solution. These potential online customers become leads, for example, when they download an e-book or sign up for a webinar or breakfast event. These are quite familiar and common ways to generate leads.
In practice, Elearning works just as well, if not better, in generating leads. In addition, elearning can be used to eliminate some of the psychological barriers to buying, such as finding a product or service complicated. If the product or service is unfamiliar and there is nothing available to help a potential customer learn more about it, then they are most probably not going to buy it.
Let's take image processing software as an example. The learning curve in the beginning is very steep because of the vast array of function icons that fill the screen. If the user has no idea of the operating logic of the software, they are likely to stop using it before they properly start. What happens to the purchase decision if the user has no experience with the program and should still pay the full price? Introductory periods lower this threshold, but if learning is to take place within that period, with the customer having other commitments as well, the customer journey may branch out in undesirable directions.
In this situation, it is a good idea to organize the online training so that it requires registration. This is an easy way to generate a lead from a visitor, and after training, for example, a salesperson can approach them. If the training is not completed, a reminder can be sent to the registrant or they can be asked to specify a reason for not continuing – did the training not meet expectations, for example?
HubSpot has been particularly active in lead generation through elearning. It offers a remarkably wide range of online training which can be accessed through registration. This model offers significant added value to the visiting online user by providing them with free online training. Added value is guaranteed, and each registered user is a potential lead for HubSpot. It is worth noting that the range also includes training programs that teach customers how to use HubSpot's main product. In practice, the added value for the customer is the training, but they will also receive a certificate when they complete the training program. In this case, elearning offers significant added value and generates leads while eliminating barriers that hinder purchase decisions.
A similar method is used by Salesforce, as well. It uses free training to lower the purchasing threshold, but at the same time trains people in using their system. Again, the certificates will benefit the trainee either in their current position or in future work.
A third good example is the free training offered by Google. Online training certifications have established themselves as proof of digital marketing expertise. Unlike the previous two examples, Google's goal is not so much to generate leads, but to teach you how to use their products and thereby lower the barriers to purchase. Someone who completes a Google Analytics training course is also very likely to go through search engine advertising training and will eventually end up buying advertising space.
What these three have in common is that there is almost limitless customer potential. On the other hand, growing to the present dimensions has required that the threshold to get to know a complex service be minimized. Sometimes a product or service is so complex that it cannot be simplified even with service design.
These three examples give the impression that in order for elearning to work, an audience of millions is required. A large volume is an undeniable benefit, but the same idea also works on a smaller scale. Elearning works as long as it is beneficial to the customer and helps in generating leads or making purchasing easier. From a marketing perspective, the personal added value that elearning brings to a customer is a great way to stand out from the competition.
Elearning to support sales
Elearning can support sales in many different ways. It can be used to reinforce sales arguments, engage customers or secure additional sales, for example.
If there is an elearning program available for the implementation of a product or service you are selling, it is a very strong sales argument. Then the purchasing organization doesn't have to spend so much of its own resources on training. When a customer is making a purchase decision, all added value that can be offered strengthens the sellers position.
The online training offered for your products and services is also ideal for engaging customers. Online training shows that the customer is appreciated and that you want the user experience to be as good as possible. A positive image and easy implementation of the new service provide an excellent basis for additional sales.
Creating an elearning program for a product or service is worthwhile especially when there are many users. If the service is used by only a few people within the organization, it is probably more cost-effective to train users personally.
One good example of a product that requires training is a monitoring system for working hours. If the whole staff of the company uses the same system, the need for training is often high and unavoidable. The customer's situation will be made much easier if online training is first directed to the deployment of the new system, and after that to teach all teams how to make the actual working hour entries.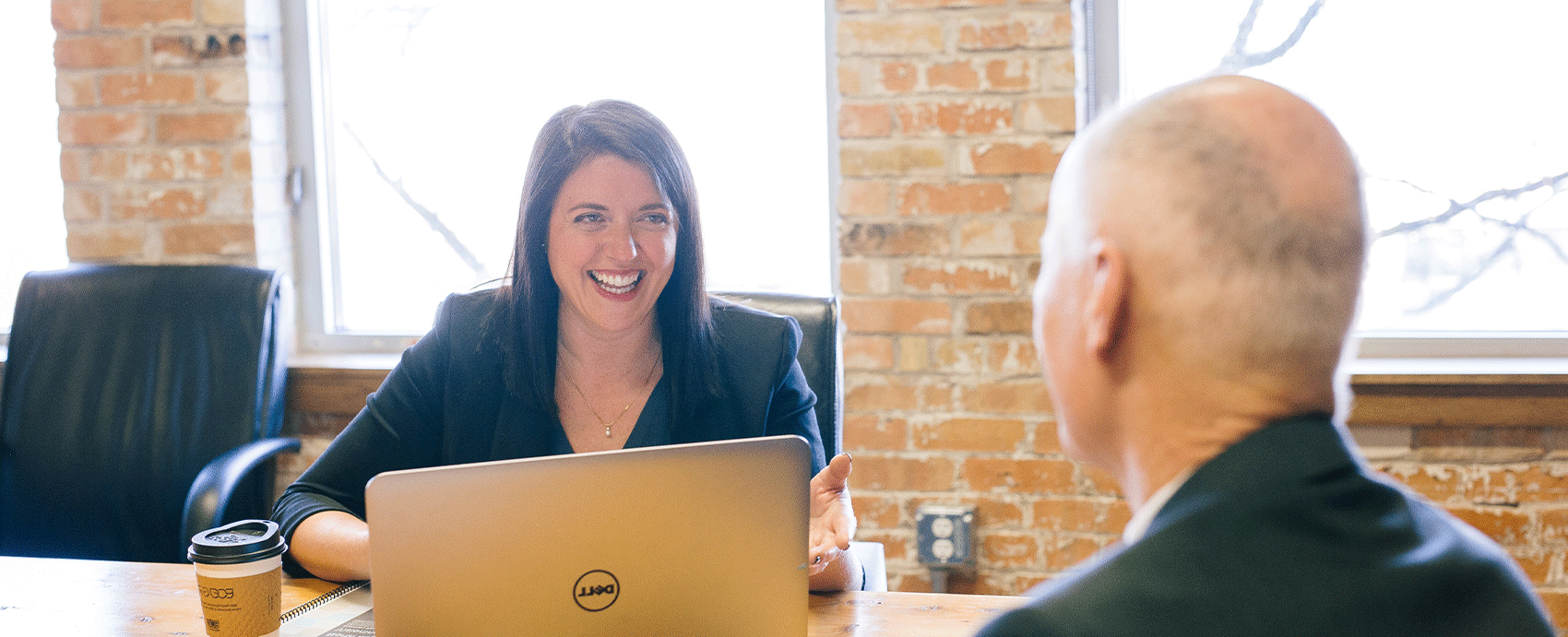 Machines or devices can be supported with elearning that focuses on, for example, performing maintenance correctly and solving common problems. Of course, the best thing is that the training is not time- or place-specific, but can be gone through even when working in the field.
If the customer is new, the product complex, and a lot of preparation is required for its implementation, you may want to consider onboarding training to prepare a new customer for the upcoming collaboration. Naturally, the training is not a substitute for cooperation, but it can help to tackle the possible ambiguities in the beginning of a new customer relationship. These can be related to, for example, the outsourcing of a particular function. For example, outsourcing a company's IT operations requires a significant amount of organization from both parties. Each case is different, but the service provider must have a clear process of how to deal with it. By going through the steps of the process in elearning, the customer can get a better idea of what steps are involved in the process and when they are expected to act.
In addition to sales, customer service can also benefit from online training. If a product generates a lot of customer service contacts, one way to reduce the load is to provide customers with elearning that answers the most common questions. For example, a smartphone is relatively easy to set up, but some features may not be familiar to the user and they may not have the skills to use them. This often leads to contacting the customer service. Of course, a contact is a good opportunity to find out the customer's needs, but often the customer only wants a quick solution to their problem.
When a company provides its customers with elearning that explains the key features of the product and how to use them, they get a solution to their problems without queuing. At the same time, elearning helps the company improve its search engine rankings. This benefits both the company and its customers.
Why use elearning?
Elearning's inherent strengths also defend its place as a marketing and sales support. Elearning can easily be shared with large target groups, and everyone can use it to get the same basic skills. Elearning is also easy to update. In addition, it can be localized to another language with minimal effort, giving you access to larger markets.
One of the best things about elearning is pedagogy. The content is condensed so that interest remains throughout the whole training. Carefully designed online training is much more engaging than a user manual available online.
Measurability is also an essential part of elearning. While it is most useful for an organization's internal training, it is also useful when providing training to clients. If elearning requires registration, tracking the learners' progress will provide an opportunity for targeted advertising. The information can also be used to improve the training: if many participants quit the training at a certain point, corrections can be made to that point. This is impossible if the training is in the form of a downloadable manual.
Elearning can help your company deliver added value at different stages of the customer journey. For sales, it provides more leverage for sales negotiations and deepening customer relationships. Marketing, on the other hand, gets more possibilities for lead generation.
Is your company planning on using elearning to support working with customers? Are you looking for new ways to generate leads? Contact us, and our experts will help you find the solution that best suits your company.