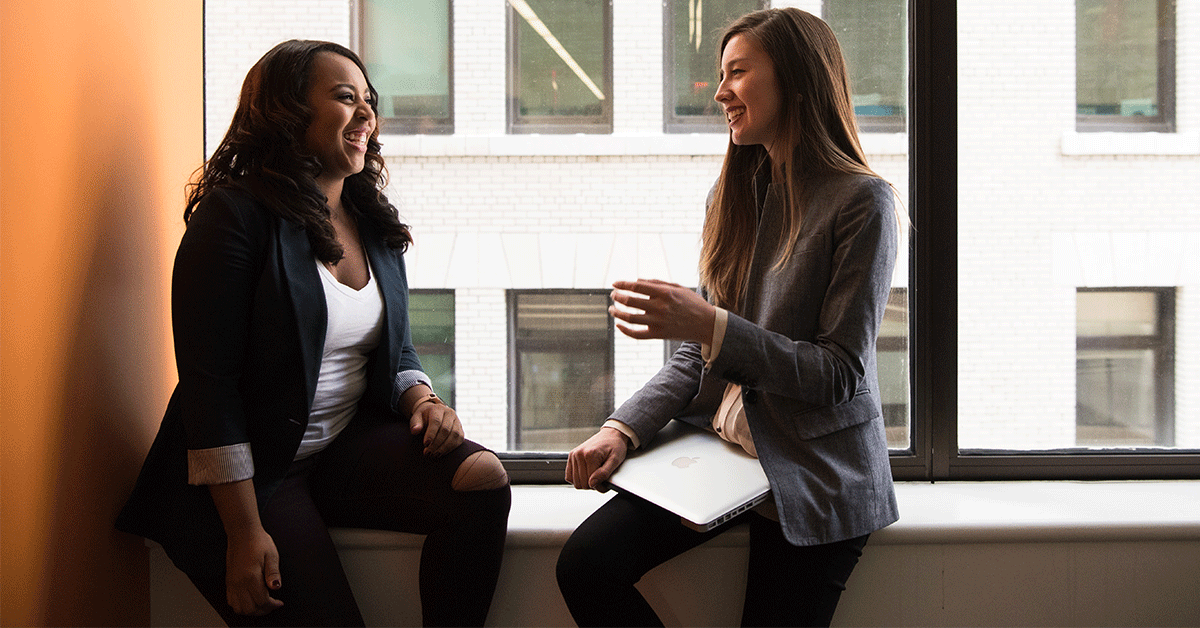 In this blog post, we discuss why companies should invest in English language training, even if they consider their employees' skill level to be good.
The everyday business of companies regularly includes situations where English language skills are needed. The situation can be simply that a new customer contacts the customer service department, and English needs to be used as the language of communication. A sales team may receive a request for quotation from abroad in English. In a multinational organization, the use of English is rarely unexpected, but its need may still come as a surprise. For instance, a development project may include personnel from several countries. English language skills may suddenly become necessary when a company is sold to an international owner. English may have been rarely needed earlier, when suddenly it becomes the common language to use.
How can companies benefit from English language training in a B2B or B2C environment?
The most benefits always go to the individuals who learn new things and improve their language skills. At the same time, training supports employees' professional development. Development of the personnel's competence naturally improves the image of the whole company. In addition to a positive corporate image, language training can also have an impact on more concrete things.
English in everyday business
With globalization, the need for the English language has increased considerably in both the consumer and corporate business. A company's clientele may include customers from several countries and often, the only shared language for interaction with the customer is English, even though it may not necessarily be the native language of either party. With private customers, the spectrum of nationalities can be even greater. English is almost always the intermediate language that the customer service employee and the customer use to understand each other.
Offering high-quality service to this growing target group requires good language skills. It is not enough that employees can offer the best customer service possible in their own language – they need to be able to do the same in English as well. This is especially the case when the company has customers who cannot communicate in the main language of the company.
A concrete example of the need for language training can be found in my own experiences. I was working in the customer service call center of a large Finnish company. The existence of English-speaking customers was recognized, and it was possible to select English as the service language in the phone menu. However, the problem emerged when the caller ended up queuing for a customer service representative to answer their call. The queue was visible to all customer service representatives, and the caller to be served in English was considered a threat rather than an opportunity. People had the ability to serve the customer, but they had so much doubts about their own language skills that they did not want to take the call. In practice, a caller who was in the queue for service in English had to wait several minutes longer than others. I was as much to blame for the situation as everyone else, as I questioned my own language skills and felt that I could not serve the caller as well in English as in my native language.
The same occurred when serving both private customers and companies.
In such a case, language training could be used to strengthen people's confidence in being able to offer service in English as well as one's own language. Thanks to improved self-confidence, waiting times become shorter and customer satisfaction improves with the elimination of excessive queuing. In practice, the benefits of the training can be measured in terms of customer satisfaction and shortened waiting times. This way, the benefits of training will not remain abstract concepts but can be seen as concrete results.
Read about the English communication and cultural training implemented for Nivos Oy.
Language training offered by Acolad focuses on developing English skills related to each person's work duties, so that the lessons learned can be made use of as quickly as possible.
English for reaching new markets
The importance of English increases a great deal when a company enters a new international market. If the expansion strategy does not include a local sales organization, English is often the only option for a language of communication. English is increasingly used as an intermediate language in such scenarios, being a second language for both the salesperson and the customer. Since neither is communicating in their native language, the communication situations often involve some ambiguity. Because of this, it is important that the salesperson can communicate precisely and clearly in the language used. It is not enough that the salesperson understands what they hear or read; they need to be able to communicate with the customer so that their message is understood. Being convincing and comprehensible are key. How the customer sees and hears you will decide whether the deal is made or not.
The goal of language training aimed at salespeople is to develop their skills so that they can communicate in English equally well as in their native tongue. An experienced salesperson is a professional in convincing presentation. Developing this skill requires a lot of time and effort. Because of this, it is easier use training to improve a salesperson's language skills than the selling skills of an employee with good language skills.
For salespeople as well, the return on investment can be measured quite well. The indicator can be as simple as actual sales abroad. Or sales to people doing business in other languages. Increased self-confidence and improved communication skills are reflected in the results.
English for management and supervisors
Excellent English skills are also essential for the management and supervisors. If the company's operating environment is multinational, it is a natural choice to have English as the medium of communication. English is also needed if the personnel of the company comes from multiple cultures. In addition, English is needed for marketing communication if the communication is not localized for the target countries. And even if this was done, the language of the company's internal communication is probably still English. The language skills of the management may be put to the test, for instance, in connection with a corporate acquisition. The management must be able to communicate with the new owner and shareholders credibly and reliably.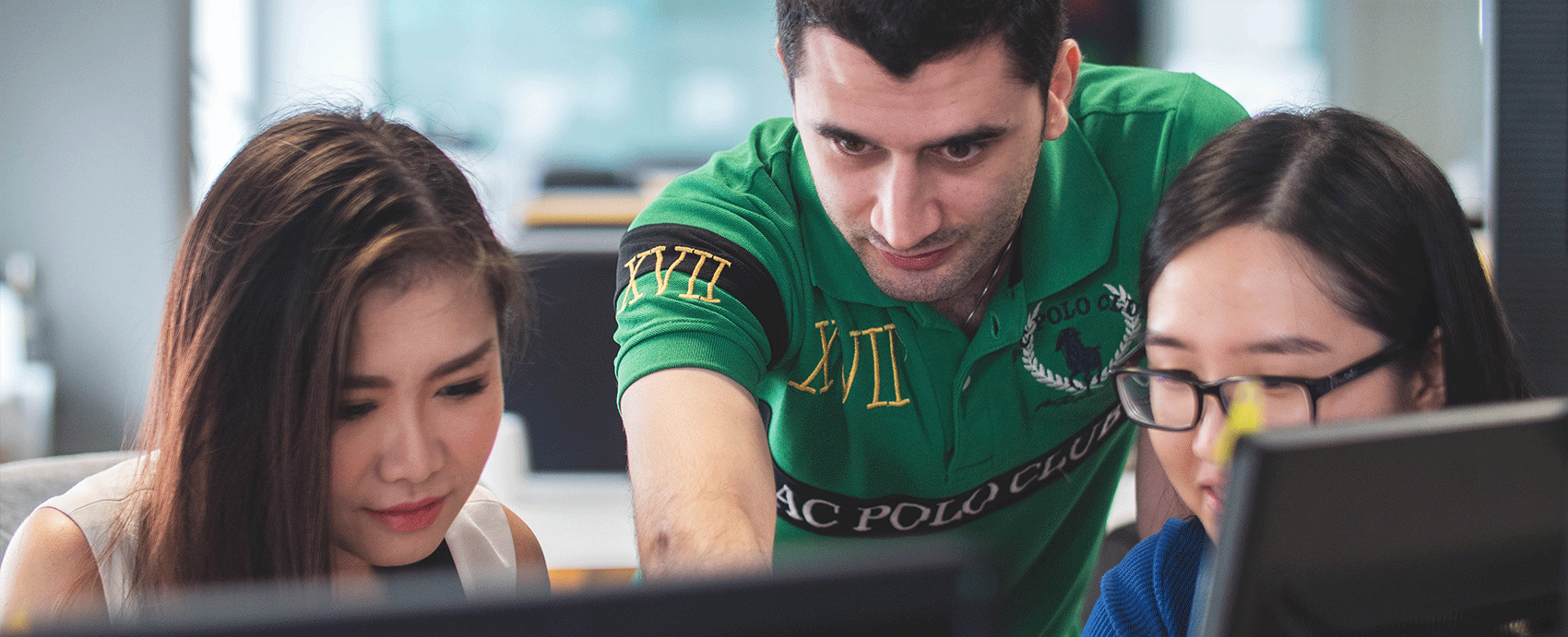 The language skills of supervisors may be tested if their teams are multinational and the team members work in different countries. The task is challenging due to the geographical scenario alone, but also from the point of view of communication. In such a situation it is important to invest in the supervisors' language skills so that they can communicate sufficiently well with all team members.
English is also needed when engaging in cooperation that includes several countries within the company. Such cooperation may involve, for example, a joint development project that affects all the company's sites in different countries. For this, language skills are particularly necessary, and potentially presentation skills as well. People can contribute to the project and its progress better when they have sufficient language skills and the resulting self-confidence to express their views.
For top management duties, communication skills are essential for success. Communication skills are needed for both internal and external communication. In an international setting, the need for language skills is self-evident. In addition to communication within the company, communication skills are also needed for acquiring new customers, building business partnerships and many other purposes. Language skills are required in negotiations, presentations and meetings. Credibility and understandability depend on how well the person can use language. Cultural factors must also be taken into account.
"People do not hear what we mean, only what we say."
Glennon Kiernan-Lahti, language trainer with more than 10 years of experience
To measure return on investment for language training offered to the management and supervisors, the same indicators as with customer service and sales can be used, depending on the situation. Personnel satisfaction and feedback are also concrete indicators. Are supervisors and the management communicating in a uniform and comprehensible manner throughout the organization? Have the set goals been understood and discussed sufficiently?
How to implement language training?
The concept of language training may invoke an image of a classroom with desks. However, the range of teaching methods has expanded with digitalization. Today, training is much less bound to a certain time and place.
For the teaching of spoken language, face-to-face training is at its strongest. Obviously, the greatest benefits are that speaking the language can be trained with a teacher, and feedback is received immediately. It is a natural way to develop conversational skills in particular, since there is always another person present. Face-to-face training can be arranged as one-to-one sparring or a team meeting with several participants.
One-to-one training sessions can also be arranged as online training. This is a good alternative when the person travels a lot in his or her work. It is possible to participate in online training from the office, one's home, or even a café, as long as there is no disturbing background noise.
If training is needed for a larger group, the best format may be a seminar or webinar. A seminar may focus, for instance, on supervisors' presentation skills or cultural training. Individual development needs can be better catered for in workshops or small group sessions.
Language training through e-learning offers additional freedom. The training can be completed at one's own pace. The training can be implemented as online training tailored to the company's needs. Another option is general online training focusing, for instance, on a certain work skill, such as the writing of emails in English.
E-learning can also be used to support individual coaching. E-learning may focus on enhancing vocabulary and studying grammar through exercises. Coaching focuses on practicing spoken language skills and the language particularly needed for one's work duties.
There are plenty of options, and they can be adapted to very different needs.
What were the benefits again?
All language competence is obviously beneficial. The role of the English language in an international operating environment is very significant. This makes fluent English skills very valuable in everyday work. English is quite often the language with which people from different cultures can communicate with each other. Because of this, it is still important to have good English skills in practically any job in a company.
The benefits of English language training can be summarized as follows:
By developing the language skills of customer service personnel, the needs of customers speaking English can be addressed better. With improved self-confidence of the employees, customers' waiting times can become shorter.
For a sales team, language training can open new doors into international trade, with the opportunity to significantly increase sales by expanding abroad. At the same time, growth can also be found domestically in new target groups if English is the language with which they can be reached.
Language training also brings added self-confidence to the communication of the management and supervisors, as well as increased clarity and credibility.
These examples are the most common cases where English language training can help. Job descriptions where good language skills are required can be found all across the board, and in an increasingly international environment, there are only few work tasks where English is not needed at all.
Are you looking for customized language training for your company's needs? Please contact us, and our experts will help you select the most suitable alternative for you. If you need quick help with your English skills, you can book a time through our Personal Trainer Calendar. Remember to also visit our online store, which offers online training in English for various workplace situations.