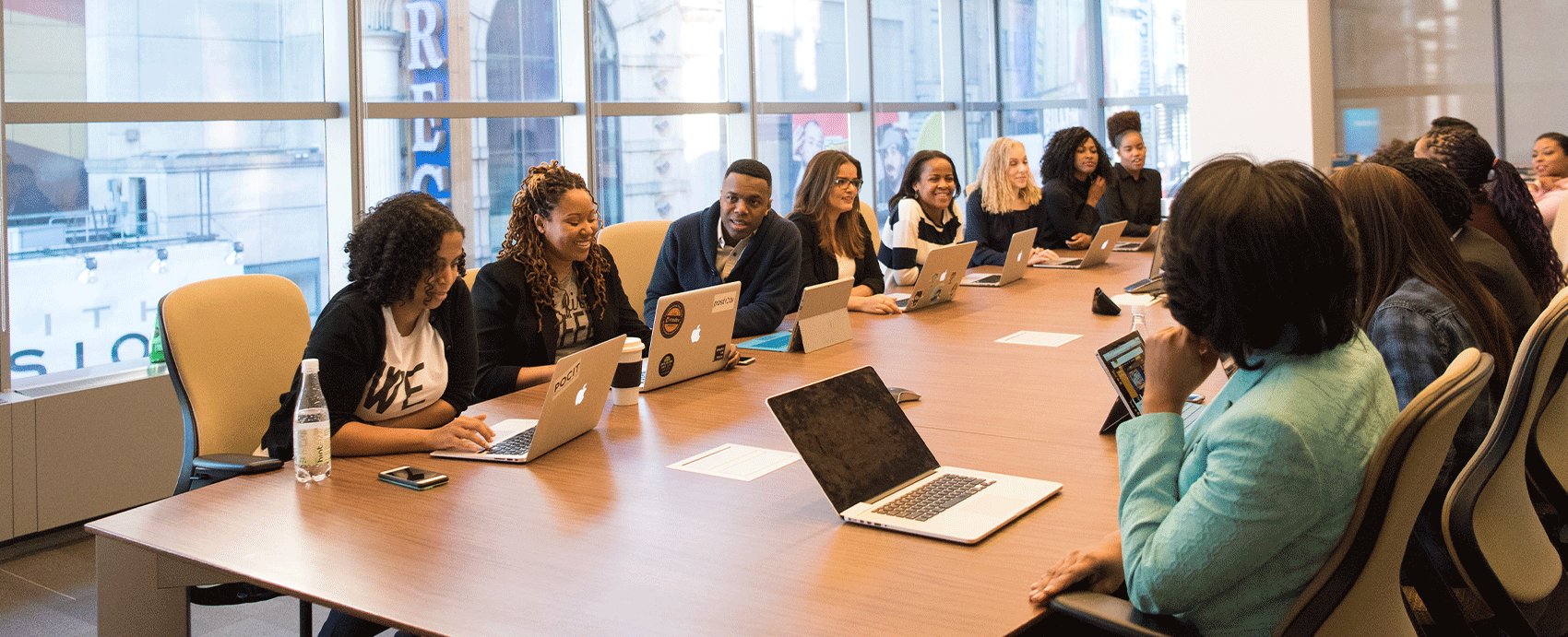 Is your company facing the challenge of how to attract the best talent and resources within your specific line of business? The lack of expertise within certain sectors like IT, system development, civil engineering and other technical fields is making life difficult for many HR managers.
They have a hard time finding the right people, which forces them to widen their search and make their best efforts to recruit abroad in order to address talent and competency gaps, now and in the future. Within the IT and tech sectors, many Swedish companies are now struggling to recruit key competencies from other parts of the EU – and even outside of the EU from countries like China and India.
Many companies with international operations are experiencing a variety of problems due to language-related issues that are hindering collaboration and communication, on both internal and external levels. There are many scenarios where language training has become an increasingly critical success factor. Maybe your company has outsourced your support department, your HR center or your team of developers to a country outside of Sweden? Or your company may be operating in Sweden but is based in another country and therefore needs non-Swedish employees to travel north to work?
So, how do you go about attracting the best engineers or highly educated specialists to Sweden or other parts of the Nordics? It is usually not enough just to motivate these candidates with a high salary. In order to get them to stay for more than just a temporary period of time, you as a company need to help these skilled professionals integrate on a deeper level and thrive – at the company as well as in the surrounding society.
Quality and relevance of training
One way of investing in these valuable specialists and really approaching them with a competitive edge is to offer them the key to all integration, namely learning the language. And that training needs to be tailored and highly relevant. In most cases, these professionals will, of course, need to learn the language in the country where they work in order to communicate with their environment and find their place in society. But language training itself is not enough. To be truly useful, any language training needs to be connected to the specific role, competence and professional situation. The individuals should have the means to fully perform and leverage their skills as expected in the foreign language. This is why the training needs to be selected for the individuals and adjusted to their needs.
Offering training to improve communication with employees is a crucial and efficient way of both increasing staff retention and overall productivity in international companies. If you have a multinational workforce, helping people work together as teams and making sure they can make themselves understood in their professional roles is crucial. And this is not only about learning English or learning Swedish. It is also about doing business in a multicultural setting: finding common ways of working, hosting online meetings, getting the most out of meetings, improving presentation skills, understanding the different channels people use in global environments, etc. In the multilingual environments that are often the result of mergers or acquisitions, even modest efforts to be local and for instance learn Swedish can make a significant difference for staff, sales people and experts alike. There is often great potential for improvement in these areas.
One of the most important duties of HR is to inspire, coach and influence key employees who have a high impact on business results. The language learning that your company offers will help make your experts feel more satisfied and comfortable in their roles. It is important for HR to participate on a high level in organizational and management discussions in order to promote the importance of soft values like employee wellbeing and soft skills like language skills.
Measurable training
There are many options available to language learners, such as self-study and language courses online, freelance teachers, university part-time studies and professional partners that offer virtual learning according to your schedule or high impact trainer-lead sessions. But when discussing the value of language training, it is important to remember that soft skills can and should be measured. Since language training is not a core business, there need to be clear goals for exactly what needs to be achieved for e.g. a Swedish course. A professional language training provider will make sure to define these goals before even starting the first lesson. And ideally, these goals should support the overall targets in the organization and be measured* after completion. In order to explain the benefits of the investment in language training to strategic management, it might be useful to connect profits or savings to HR projects to measure ROI and always to present statistics and follow-up on all individual projects.
*The goals can be measured in a quantitative way by using for instance CEFR (Common European Framework of Reference for Languages: Learning, Teaching, Assessment) or in a qualitative way by assessing each pre-defined parameter and goal.
Centrally managed training
There are several advantages to choosing a single professional partner that can offer flexible solutions for all your various language training needs. A single partner enables you to benefit from negotiated prices in a contract or frame agreement with the chosen vendor and opens up for volume discounts and package deals. It saves time for everybody involved, since everyone knows where to turn for training instead of searching for courses themselves. It also enables structured documentation of all training and follow-up of results. Documentation of language training ensures control over each language training project and makes it much easier to measure and assess the savings and effects.
To sum up, you should be able to expect language training that is:
flexible and learner centered
organized
centrally managed
relevant to a specific role and situation
based on clear goals
measured/followed-up
documented
So, what should you be able to expect from a modern language training partner?
Digital transformation is already here, and in this Netflix era, most of us are used to being able to access all the information we need quickly and easily, when it suits us and through the channels we choose to use. Training should be no exception to this rule. Many working professionals are no longer interested in travelling to a weekly face-to-face meeting with a teacher. Even though many people in the workplace recognize a need to develop their skills in crucial areas, and appreciate an employer who offers this possibility to them, they are also not willing to free up several hours of their day (or evening) for this purpose. The training needs to be flexible and easily accessible through any channel, including mobile channels, and at any time of the day.
This has driven the development of bite-sized learning and learning modules, where knowledge is served in smaller portions in a less time-consuming learning process and with easily accessible online content at any time of the day. The approach is highly learner-centric as well as engaging and meaningful.
Most companies today ask for blended learning or hybrid learning solutions, where e-learning or online self-studies are combined with input from a teacher or trainer through any desired channel. The reason for this is that even if the individual can reach a certain level with self-studies at his or her own pace through one of the available tools and solutions, without feedback and professional coaching from a teacher or coach, he or she will most likely eventually get stuck when it comes to pronunciation or phrases, for instance. Although there are now chatbots for conversation with a virtual character and virtual reality apps, most people still need at least a minimum of human sparring.
As you know, soft skills like people skills, leadership, communication, collaboration and the ability to bridge cultural differences are very much sought after in today's workplace, and some people may even judge them to be more important than role-specific skills. This makes it even more important to choose a language training partner that can offer expertise within these areas, in combination with language skills.
It is also important to note that in today's competitive labor market, skills have a shorter shelf life. This means that there is a need for continual learning during the course of the employee´s career, and talent developers need to make sure not only to fulfill today's needs but also to look ahead to handle the skill gaps of tomorrow. Therefore, the learning process must be continual and respond to the company's needs as they emerge.
E-learning is a time-saving method for education. One of its many advantages is that it is an individual process where learners proceed at their own pace, but everyone receives the same information. It can be used not only for learning languages, but also as a cost-efficient channel for any kind of information like work safety or a new strategy. Do you want to know more about e-learning? In this blog, our experts share insights on how to use e-learning in competence development.
External source for this section about talent development in today's labor market is 2018 Workplace Learning Report from LinkedIn Learning.
About Acolad
Acolad has extensive experience in offering language training solutions. We started off over 40 years ago in the most traditional of ways with face-to-face training. Along the winding road we have experienced every single step in the evolution of language training. We have seen it evolve and transform into e-learning, webinars, interactive learning and digital learning, videos and online lessons. Eventually the path led us all the way to the advanced and individually selected hybrid learning that we offer our customers today. Over the years, AAC has successfully managed to adapt to changing customer needs, but we have always been true to our principle that language training is not only a matter of teaching the language, it is also a matter of connecting the language to a skill or a new way working in another language. It is only at that point that the training becomes a truly valuable component in the business environment.
Acolad offers a full range of language training solutions. If you are facing multicultural and multilingual challenges, we would be very interested in hearing all about them. It might turn out that we have just the right solution for your needs!
Are you interested in discussing language learning or Swedish courses for your company? Do you have anything you want to ask about? Contact us, and our experts will share their suggestions.
If you want to read more about modern e-learning, check out our blog: Four trends taking eLearning to the next level.